Phantom of the Opera Domain

---


Updated: June 29, 2000
**Join The Erik's Lair Webring - see below for more information. **





Welcome to my Phantom of the Opera homepage. This page is dedicated to the New York City's Broadway Production of the Phantom of the Opera. I will be adding new links and constantly updating new information about the show and cast. Please come back and visit soon! Don't forget to sign my guestbook! Thanks!



The Phantom of the Opera is one of the best musicals created by Andrew Lloyd Webber. This musical was created based on the novel by Gaston Leroux, published in 1911.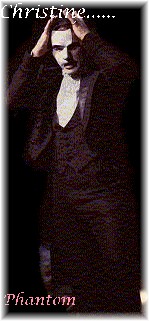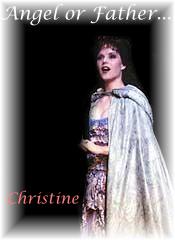 Latest News



Opinions and Views of The Phantom of the Opera



Cast List At The New York City Broadway Phantom of the Opera



Pictures from the New York Production of The Phantom of the Opera



Join The Phantom ( Erik's ) Webring



Purchase Books and Music from the Musical The Phantom of the Opera







CLICK HERE FOR MY JEKYLL & HYDE BROADWAY MUSICAL PAGE!

Jekyll & Hyde Broadway Musical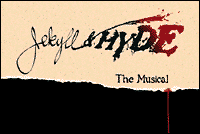 View My Guestbook
Sign My Guestbook



Send mail to daee22@visto.com